Way cooler than I am. At BuyMeBrunch, I developed and synthesized a unique brand voice across product pages, social media accounts, and traditional ad campaigns. The goal? Community building. The voice? Snarky, hip, and strangely happy about it. Below you'll find some ads, emails, and product pages I wrote, including our irreverent blog, that increased revenue by 4 percent by its lonesome.
Gold medal status. Just an example of diggin' deep here. The Olympics brought on a new idea: Why not make it useful for the brand? For that, I made up a drinking game. We live-streamed it and got more than 500K views.
Oh, hey. This email perfectly encapsulates the BMB voice and style.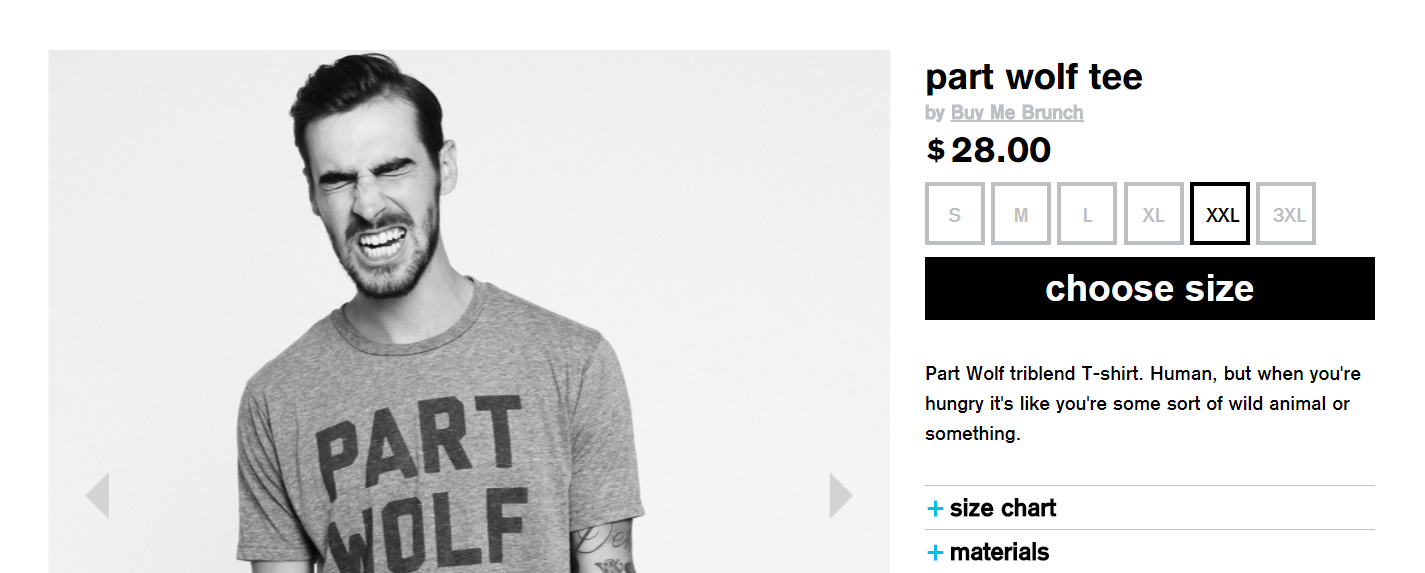 Not cheap. We sell tees for $28. And we sell a lot of them.
Winter is coming. One of my favorite social posts, right before the GoT finale. We didn't know what we were getting into when "Part" looked like another word.
The blog. We tested the durability of a paper wallet product that we just couldn't seem to sell. After this, we sold out.
Wanna see more? Here are some of the weird things we tried to do at the blog (which somehow worked).