I came. I saw. I 'kicked. A travel-while-you're-working company, GlobeKick had yet to develop any direct marketing strategy in earnest until I arrived. I completely redesigned their website from top to bottom to better showcase the problems they solved, not the features they offered. I also grew their social media by thousands and their email subscriptions by tens of thousands... just with a little touch-up and some earnest writing. Plus, as a CMO without a CTO, I had to learn some interesting technical stuff, too!
GlobeKick Website - Before
Don't just stand there... do something! GK's website was a bit too shy about its value proposition. Most of the site used generic, flat, cliche language with stock images. That wouldn't stand.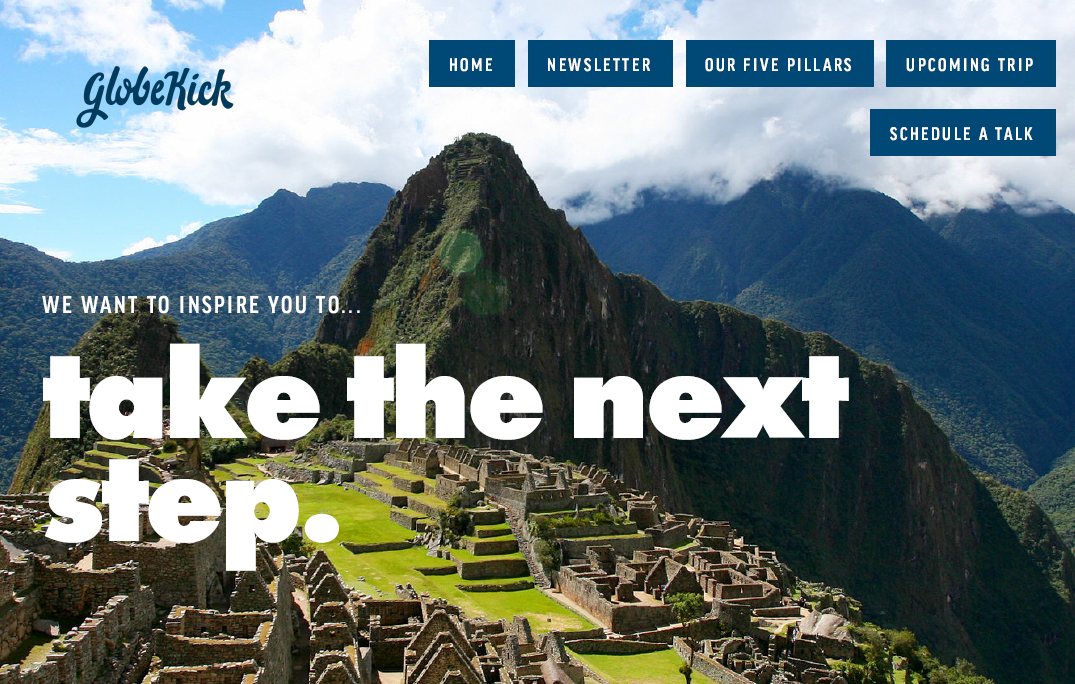 GlobeKick Website - After
Wow, you've aged well. During the re-design, I included a navigation bar at the top of the page, as well as a bold font. The concept was a little obtuse so I used clean, direct language to get the message across. You can visit it here to see the copywriting. I'm particularly proud of this page, as well.
Application Received Email
Let's add some color! I took a straight-up text email and made it into this puppy. Response rates went up 25%.
Application Received Two
When in doubt, A/B Test it! I wouldn't be a very good marketer if I didn't come up with a backup plan. This application received email won out in testing, increasing responses by not 25 percent but 30.
That Ad Life
Nice. Just an ad I'm proud of designing.
And another! This one was directed at an Austin audience.