It's been weird. Here you'll find a mishmash of some of the odd, pleasant, and possibly funny artifacts I've collected over the years. I think it's a good way to understand me.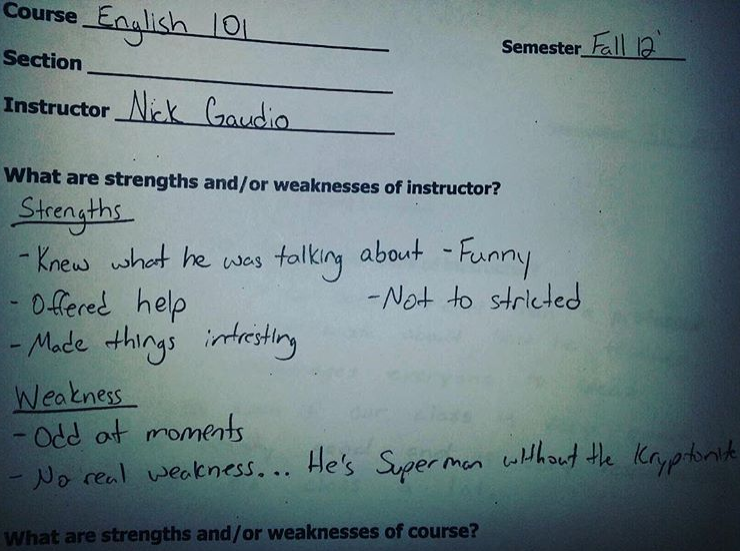 From my time as a English professor, this has to be my favorite student evaluation.
One of the more moving letters I got as a reporter, from the sister of a victim of a crime.
A note from one of the newspapers my team used to design. Complete with three different colors of pens, so you know it's genuine.
A story of mine is currently being taught at Emory University. :)
After four years of submitting every week, I finally got into the New Yorker.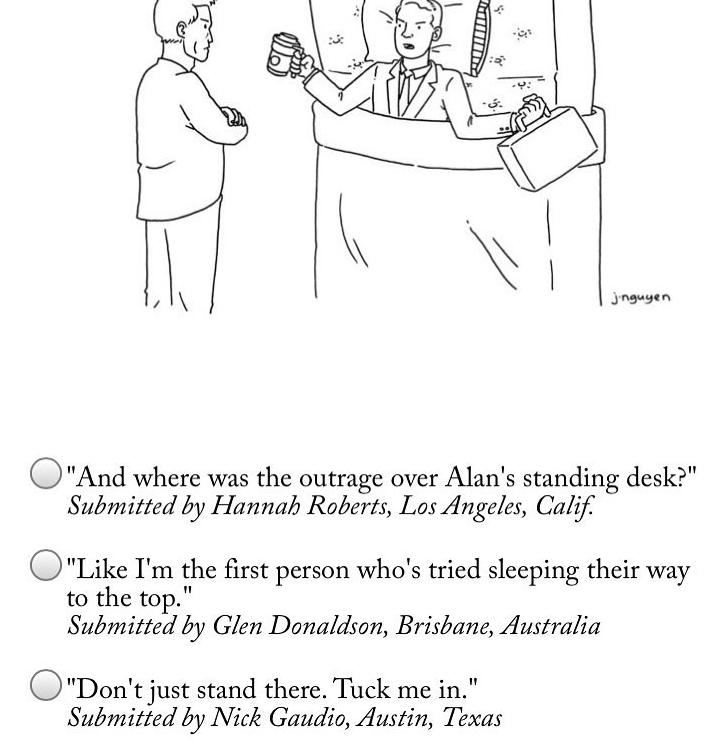 And then again 5 weeks later!
One of my comedy stories from my early college years was submitted to this book.