theCHIVE Newsletter - Before
Before me: REALLY BAD. This newsletter ran for theCHIVE for several years. It was basically a glorified RSS-feed that garnered roughly 2,500 unique clicks per send.
theCHIVE Daily - Now
After me: Ahh, that's better! A fresh redesign brought theCHIVE Daily, which is now hand-curated and hand-coded by me every day. On a bad day, I get no less than 40,000 clicks. On a good day, more than 100,000. This success has allowed theCHIVE to leverage its email list to sell ads to major brands like Netflix and Shell.
Category-based Automated Newsletters
Give 'em what they want! For users who didn't want theCHIVE Daily, I spearheaded an effort to divide theCHIVE into subject-based categories. This allowed them the ability to opt in to newsletters for their given tastes. Our most popular newsletter, theCHIVE "Hotness," enjoys an open rate near 95% with a readership of more than 30,000.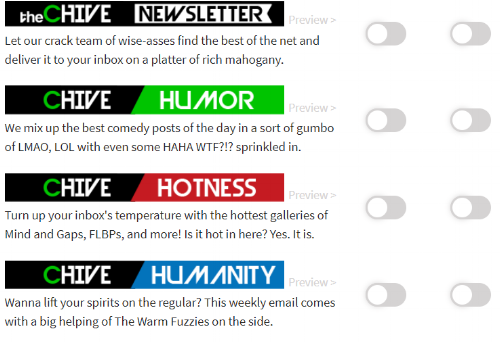 theCHIVE Preference Center
There was no team of wise-asses. It was just me. Here is just a small sample of some of the categories users are able to receive for their daily and weekly automated email subscriptions.
Email Sign-Up Campaigns
Risky business. This audience development sign-up campaign gathered more than 50,000 emails.
theCHIVE App
APP-reciate ya! I'm responsible for all outward-facing application-based deliverables and strategies including winback, retention, and on-boarding campaigns. I also run the application push notification team and control our app store presence. I started with an open rate of less than 2 percent, and now enjoy an open rate of 5 percent.
theCHIVE App Pushes
We have alerted the authorities. One of my favorite (and most successful) winback campaigns through our application platform.
theCHIVE Rundown
This just in. Along with creating editorial content for theCHIVE proper, I was responsible for an email newsletter known as The Rundown, which collected offbeat news stories and sent them out on Wednesday afternoons with a humorous slant. The readership topped out at half a million.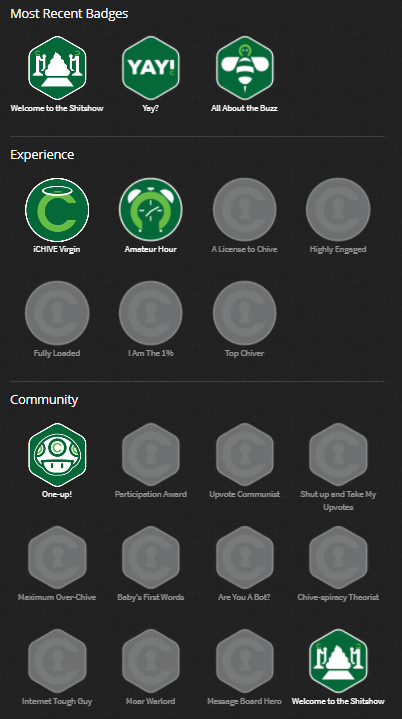 theCHIVE badges
A Badge of Honor (or something like that). In order to "game-ify" theCHIVE user experience, I created this hierarchy, along with the names and descriptions of all of theCHIVE badges.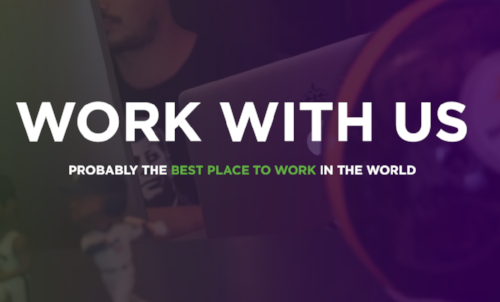 theCHIVE Job Adverts
HR loved me. I was responsible for writing all out-bound job advertisements in order to charm top talent into joining theCHIVE and/or its subsidiaries.